Established 1987 by Seigen Ono. "Vamos pedir a saideira" means "Let's have a last beer to go", the first sentence Ono learned. It never end the last beer, go on and on ordering another one. "saída" means "output / exit". So this is the label, the music should released to the world audience from this gate. If you learn how to use this sentence in Brazil, you can make so many good friends. That's how Ono start life time project.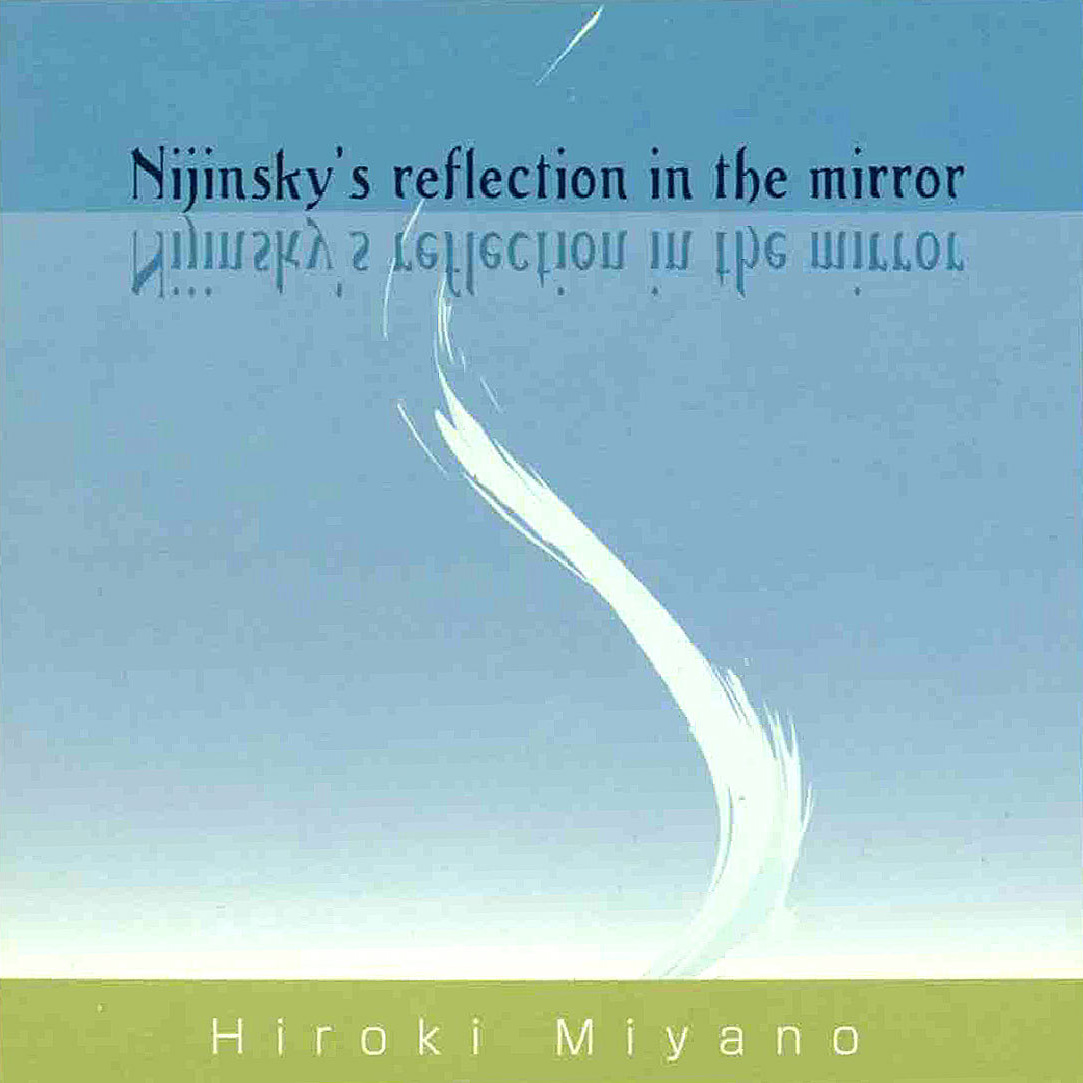 Nijinsky's reflection in the mirror
Hiroki Miyano
---
TRACK LIST:


01. Nijinsky's Reflection in the Mirror




02. Bewitched You




03. Clair de Lune




04. The Day of Cat




05. Fairy




06. The Lake of Roerich レーリッヒの泉




07. Amante




08. L'agrims de la Araucana




09. Bar del Mattatoio




10. Afterimage of Spring 春の残像




11. Sweet Radiance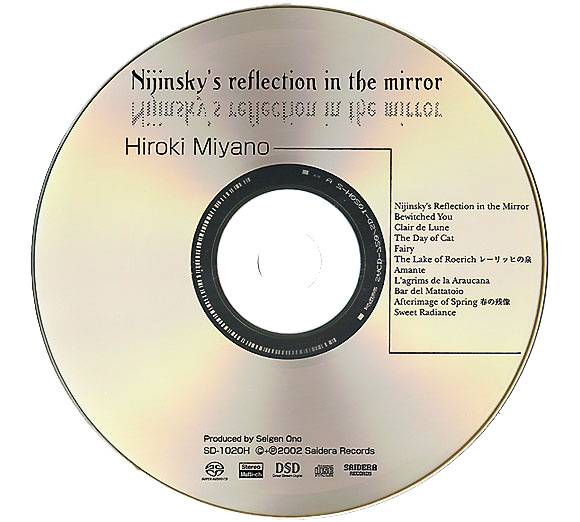 Produced by Seigen Ono
Composed, orchestrated, performed and recorded by Hiroyuki Miyano
Exept "Clair de lune" composed by Claude Debussy.
"Bar del Mattatoio" composed by Seigen Ono
"Sweer Radiance" composed by Febian Reza Pane
Equipment:
Sony PCM-800, MACKY CR-1604, B&K Type 4011, Microphone, PriTools, dBTechnologies dB4496 DA converters, GML HRT mixer TUBE-TECH MEC-1A, Ed Meitner AD/DA converters, Sony Sonoma Audio Work Station DSD mixing onto Hybrid SACD(multi-channel SACD, stereo SACD and nomal CD)