Established 1987 by Seigen Ono. "Vamos pedir a saideira" means "Let's have a last beer to go", the first sentence Ono learned. It never end the last beer, go on and on ordering another one. "saída" means "output / exit". So this is the label, the music should released to the world audience from this gate. If you learn how to use this sentence in Brazil, you can make so many good friends. That's how Ono start life time project.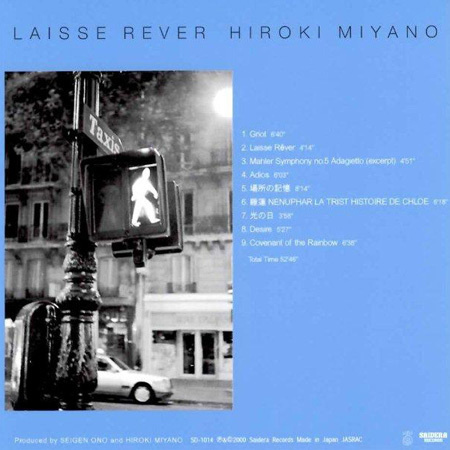 Laisse Rever
Hiroki Miyano
---
TRACK LIST:


01. Griot




02. Laisse Rever




03.

Mahler Symphony no.5 Adagietto(except)


04. Adios




05. 場所の記憶




06. 睡蓮




07.

NENUPHAR LA TRIST HISTOIRE DE CHLOE


08. 光の日




09. Desire




10. Convenant of the Rainbow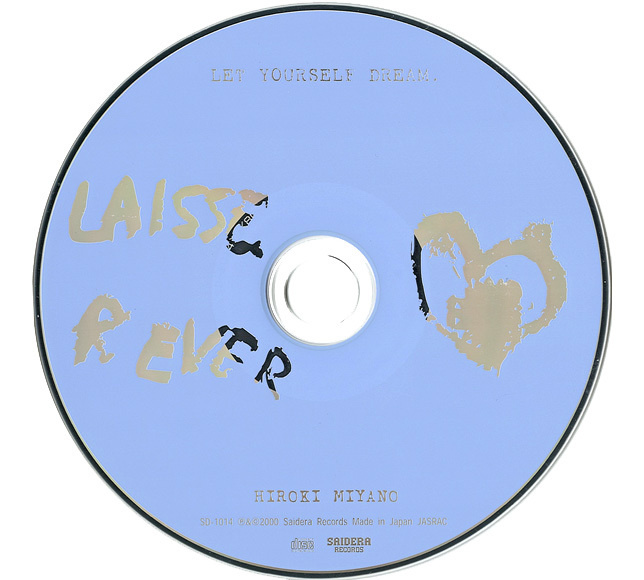 All compositions written and arranged by HIROYUKI MIYANO except "Mahler Symphony no. 5 Adagietto" composed by GUSTAV MAHLER"
"Convenant of the Rainbow" composed by SEIGEN ONO
Produced by Seigen Ono and HIROYUKI MIYANO
Recorded by HIROYUKI MIYANO at Studio Sabado
Mixed and Mastered by Seigen Ono at SAIDERA MASTERING