Established 1987 by Seigen Ono. "Vamos pedir a saideira" means "Let's have a last beer to go", the first sentence Ono learned. It never end the last beer, go on and on ordering another one. "saída" means "output / exit". So this is the label, the music should released to the world audience from this gate. If you learn how to use this sentence in Brazil, you can make so many good friends. That's how Ono start life time project.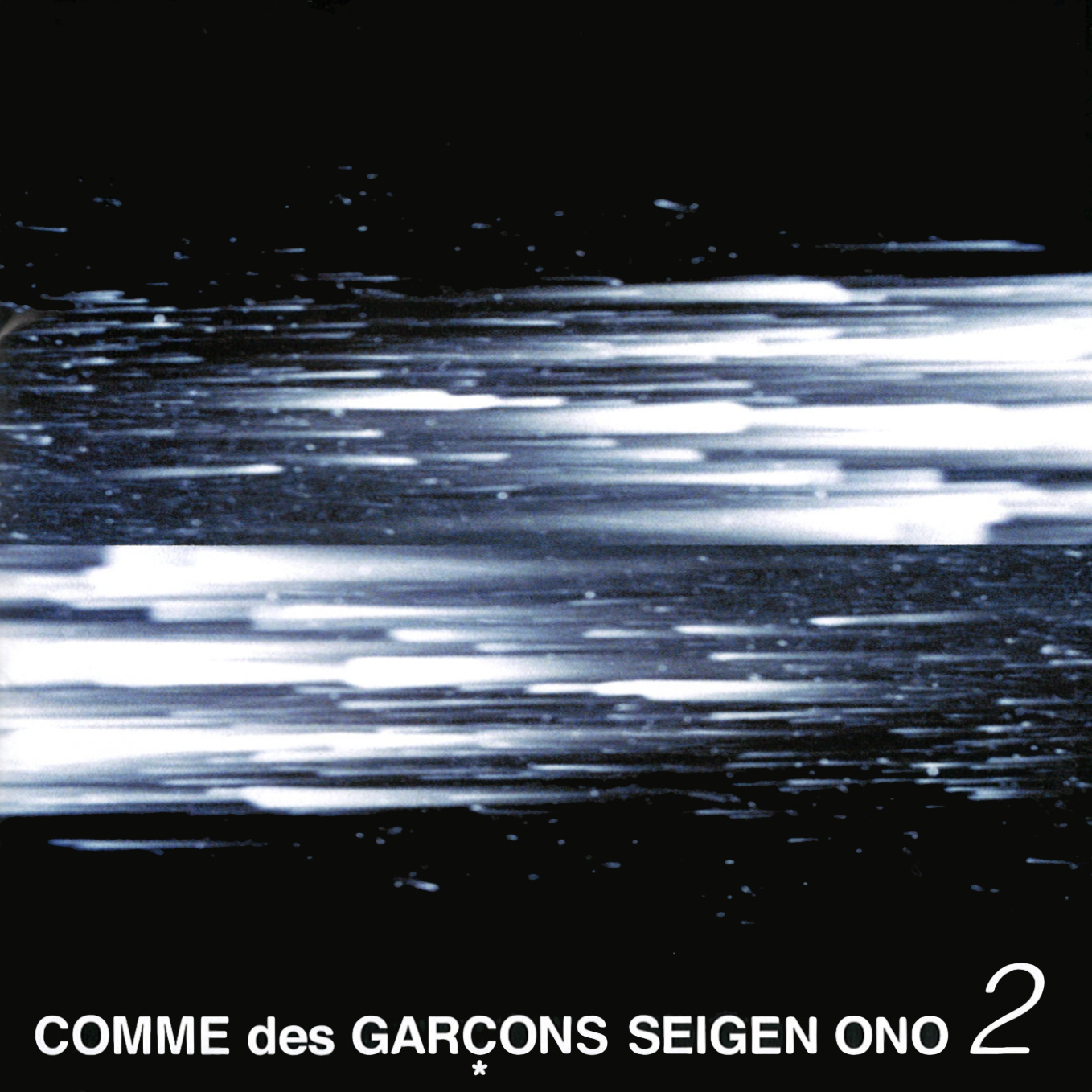 COMME des GARÇONS SEIGEN ONO 2
Seigen Ono
---
01.

Julia
02.

Pastorinhas / Bandeira / Mascara Negra
03.

Galope
04.

Another Groove
05. On the Sunny Side of the Street
06.

Roman Marching Band
07.

TA. TA. TA.
08.

Louis-san
09.
Staying on the Beach All Day
13.

You will be All Right
John Zorn, Bob Stewart, Bill Frisell, Arto Lindsay, Fred Frith, Marc Ribot, Alfredo Pedernera, Maxine Neuman,
Carol Emanuel, Jill Jaffe, Roy Nathanson, Curtis Fowlkes, Bill Ware, E.J. Rodriguez, Jim Nolet, Dougie Bowne,
Brad Jones, Judy Geist, John Beal, Hideo Yamaki, Kim Duk-soo, Choi Jong-shil, Tatsuo Kondoh, Marlene, Helio Delmiro, Armando Martinez, Nelson Martins, Helcio Brenha, Haruo Togashi, Jayme, Mentirinha, Joaquim Henriques, Aldemir Bruzaca, Pedrinho Rodriguez, Marcia Regina and Tereza Tillett
| | | | | | |
| --- | --- | --- | --- | --- | --- |
| NO. | | Title | Artist | Arthor 作詞/作曲 | 作品コード |
| 1 | | Julia | Seigen Ono | Seigen Ono & Jill B. Jaffe | 0J0-9995-7 |
| 2 | | Pastorinhas / Bandeira / Mascara Negra | Seigen Ono | | |
| 3 | | Galope | Seigen Ono | Luiz Gonzaga Jr. | 0G1-8762-9 |
| 4 | | Another Groove | Seigen Ono | Seigen Ono & Roy J Nathanson | 0A2-5771-4 |
| 5 | | On the Sunny Side of the Street | Seigen Ono | Dorothy Fields / Jimmy McHugh | 0O0-1840-8 |
| 6 | | Roman Marching Band | Seigen Ono | Seigen Ono & Roy J Nathanson | 0R2-1116-1 |
| 7 | | TA. TA. TA. | Seigen Ono | Seigen Ono | 0T3-5568-3 |
| 8 | | Louis-san | Seigen Ono | Seigen Ono & Roy J Nathanson | 0L2-9112-0 |
| 9 | | Staying on the Beach All Day | Seigen Ono | Seigen Ono & Roy J Nathanson | 0S5-7080-7 |
| 10 | | Finale | Seigen Ono | Seigen Ono, Choi Jong Shil , Kim Duk Soo, Hideo Yamaki & John Zorn | 0F2-2312-5 |
| 11 | | Carnation | Seigen Ono | Seigen Ono & Evan D Lurie | 0C3-7016-0 |
| 12 | | If You Only Knew | Seigen Ono | Seigen Ono & Evan D Lurie | 0I3-2396-1 |
| 13 | | You will be All Right | Seigen Ono | Seigen Ono & Arto Lindsay | 0Y1-0192-2 |