Established 1987 by Seigen Ono. "Vamos pedir a saideira" means "Let's have a last beer to go", the first sentence Ono learned. It never end the last beer, go on and on ordering another one. "saída" means "output / exit". So this is the label, the music should released to the world audience from this gate. If you learn how to use this sentence in Brazil, you can make so many good friends. That's how Ono start life time project.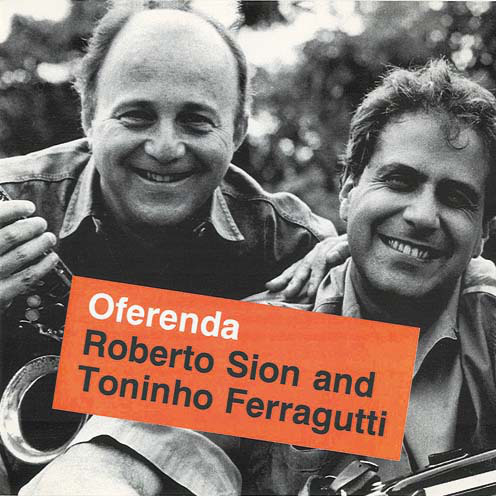 Oferenda
Roberto Sion and Toninho Ferragutti
---
TRACK LIST:


01. Ao Do minguinhos




02. Meia Saudade




03. Oferenda




04. Modinha




05. O Mancebo




06. Sion




07. Chico e Adelermo




08. Dora




09. Frevo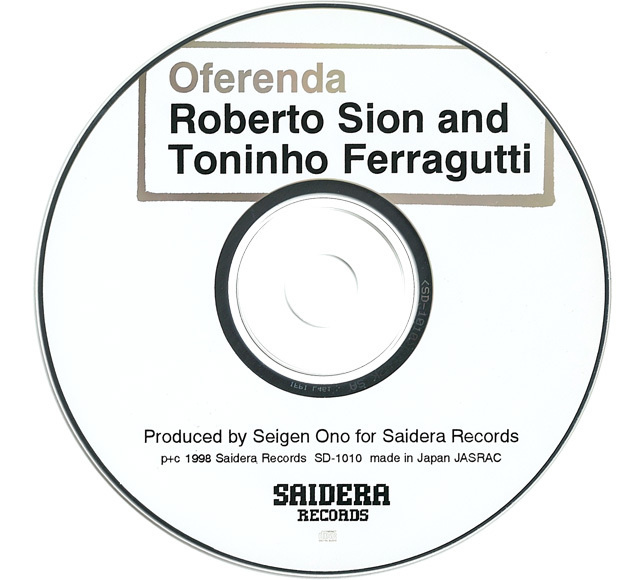 All compositions arranged by Roberto Sion,
except "Ao Dominguinhos" and "Meia Saudade" by Robert Sion and Toninho Ferragutti
Robert Sion (Alto, Soprano Saxophones and Flute)
Toninho Ferragutti (accordion)
Jane Duboc (vocal)on "Sion"
Produced and engineered by Seigen Ono for Saidera Records
Entire album mixed and mastered in 24-bit process with YAMAHA O2R V.2 a Saidera Mastering