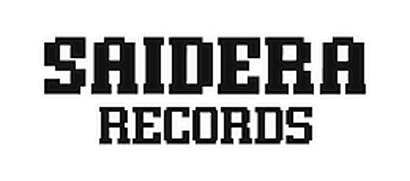 Established 1987 by Seigen Ono. "Vamos pedir a saideira" means "Let's have a last beer to go", the first sentence Ono learned. It never end the last beer, go on and on ordering another one. "saída" means "output / exit". So this is the label, the music should released to the world audience from this gate. If you learn how to use this sentence in Brazil, you can make so many good friends. That's how Ono start life time project.
COMME des GARÇONS SEIGEN ONO 1+2
Seigen Ono
---
DISC1:
01. Something to Hold on to
02. Have You Seen It Yet?
03. All Men are Heels
04. Round the Globe
05. Hunting for Lions
06. Look for an Afternoon
07. Pessoa Quase Certa
08. After You…
09. 540AM, View of Empire
10. Long Voyage
11. SUZUKI-SENSEI-SANSEI
DISC2:
01. Julia
02. Carnation
03. If You Only Knew
04. You will be All Right
05. Pastorinhas / Bandeira / Mascara Negra
06. Galope
07. Roman Marching Band
08. TA. TA. TA.
09. Louis-san
10. Staying on the Beach All Day
11. Another Groove
12. On the Sunny Side of the Street
13. Finale
MUSICIAN:
Arto Lindsay, Bill Frisell, Peter Scherer, John Zorn, Sussan Deyhim, John Lurie, Michael Blair, Ned Rothenberg, Hank Roberts, Carol Emanuel, Jill Jaffe, Roy Nathanson, Curtis Fowlkes, Roy Eric, Abdou M'Boup, Fusanosuke Kondo, Hideo Yamaki etc...
アート・リンゼイ、ビル・フリゼール、ピーター・シェラー、ジョン・ゾーン、スーザン・ディヒム、ジョン・ローリー、マイケル・ブレイア―、ネッド・ローゼンバーグ、ハンク・ロバーツ、キャロル・エマニュエル、ジル・ジャフェ、ロイ・ネイザンソン、カーティス・フォークス、ロイ・エリック、アブドゥ・エムブク、ブライス・ワッシー、近藤房之助、山木秀夫 他
| | | | | | |
| --- | --- | --- | --- | --- | --- |
| NO. | | Title | Artist | Arthor 作詞/作曲 | 作品コード |
| | | Disc 1 | | | |
| 1 | | Something to Hold on to | Seigen Ono | Seigen Ono & Arto Lindsay | 0S5-7067-0 |
| 2 | | Have You Seen It Yet? | Seigen Ono | Seigen Ono | 0H2-2187-1 |
| 3 | | All Men are Heels | Seigen Ono | Seigen Ono & Arto Lindsay | 0A2-5761-7 |
| 4 | | Round the Globe | Seigen Ono | Seigen Ono & Peter Scherer | 0R2-1119-5 |
| 5 | | Hunting for Lions | Seigen Ono | Seigen Ono, Loy Ehrlich & John R Lurie | 0H2-2209-6 |
| 6 | | Look for an Afternoon | Seigen Ono | Seigen Ono, Jill B. Jaffe & Carol Emanuel | 0L2-9109-0 |
| 7 | | Pessoa Quase Certa | Seigen Ono | Seigen Ono & Arto Lindsay | 0P2-5260-9 |
| 8 | | After You… | Seigen Ono | Seigen Ono | 0A2-5757-9 |
| 9 | | 540AM, View of Empire | Seigen Ono | Seigen Ono & John Zorn | 0F2-2316-8 |
| 10 | | Long Voyage | Seigen Ono | Seigen Ono | 119-6549-5 |
| 11 | | SUZUKI-SENSEI-SANSEI | Seigen Ono | Seigen Ono | 012-5608-4 |
| | | | | | |
| | | Disc 2 | | | |
| 1 | | Julia | Seigen Ono | Seigen Ono & Jill B. Jaffe | 0J0-9995-7 |
| 2 | | Carnation | Seigen Ono | Seigen Ono & Evan D Lurie | 0C3-7016-0 |
| 3 | | If You Only Knew | Seigen Ono | Seigen Ono & Evan D Lurie | 0I3-2396-1 |
| 4 | | You will be All Right | Seigen Ono | Seigen Ono & Arto Lindsay | 0Y1-0192-2 |
| 5 | | Pastorinhas / Bandeira / Mascara Negra | Seigen Ono | | |
| 6 | | Galope | Seigen Ono | Luiz Gonzaga Jr. | 0G1-8762-9 |
| 7 | | Roman Marching Band | Seigen Ono | Seigen Ono & Roy J Nathanson | 0R2-1116-1 |
| 8 | | TA. TA. TA. | Seigen Ono | Seigen Ono | 0T3-5568-3 |
| 9 | | Louis-san | Seigen Ono | Seigen Ono & Roy J Nathanson | 0L2-9112-0 |
| 10 | | Staying on the Beach All Day | Seigen Ono | Seigen Ono & Roy J Nathanson | 0S5-7080-7 |
| 11 | | Another Groove | Seigen Ono | Seigen Ono & Roy J Nathanson | 0A2-5771-4 |
| 12 | | On the Sunny Side of the Street | Seigen Ono | Dorothy Fields / Jimmy McHugh | 0O0-1840-8 |
| 13 | | Finale | Seigen Ono | Seigen Ono, Choi Jong Shil , Kim Duk Soo, Hideo Yamaki & John Zorn | 0F2-2312-5 |
,likebtn,,{"twitter":true,"facebook":false,"mixi":false,"google":false,"mixikey":"","hatena":false,"pocket":false,"linkedin":false,"line":false,"tumblr":false,"pinterest":false,"facebookShare":true,"sortItems":["twitter","facebookShare"]}